Ambassador
Prof. Jun Nishihira, MD, PhD
Professor, Department of Medical Management and Informatics
Hokkaido Information University
Ebetsu City, Hokkaido, Japan
Ambassador's Report
On 4 March 2016, the clinical trial system "Ebetsu Model," which was developed by Hokkaido Information University (HIU) to evaluate safety and functionality of foods, was commended as the winner of the Innovation Net Award 2016 by the Minister of Education, Culture, Sports, Technology and Science of the Japanese government. The awards ceremony was held in Tokyo in the presence of government officers and top ranking scientists.
Dr. Jun Nishihira, MD, PhD, HIU professor and GHI Ambassador to Japan, established this clinical trial system in 2007, and has facilitated this system in collaboration with the Hokkaido local government, the NOASTEC Foundation and the Hokkaido Food Complex. At present, the system consists of more than 6,000 volunteers who actively participate in the clinical trial system for food safety and efficacy. Test foods are mostly agricultural, and marine products are prepared by local food suppliers in Hokkaido. The aim of the clinical trial is to collect clinical data about the safety and functionality of foods successfully used for healthcare of local people and that promotes a healthy lifestyle for communities.
To commemorate this prize, the forum "Global Healthcare Based on Food and Information" was held on 10 March 2016 in Sapporo, Japan. This forum was jointly organized by HIU and the Global Harmonization Initiative (GHI), and was moderated by the GHI Ambassador to Japan, Dr. Jun Nishihira. More than 120 scientists, public officers and people interested in food science participated in this forum. After the forum, the award reception was held in the presence of the Mayor of Ebetsu City, public officials of the Hokkaido local governments, staff of the Noastec Foundation, and other dignitaries.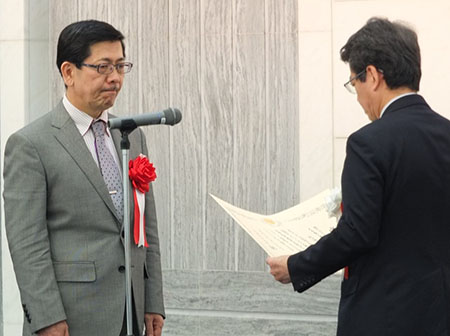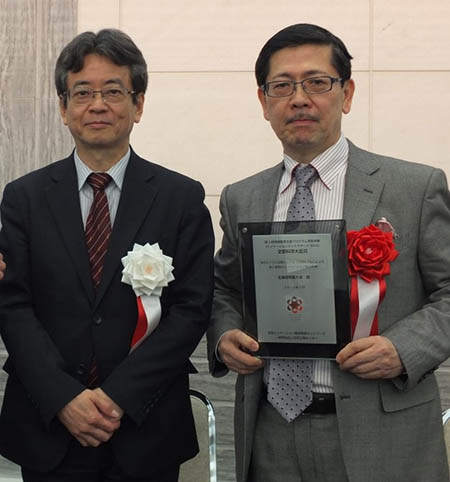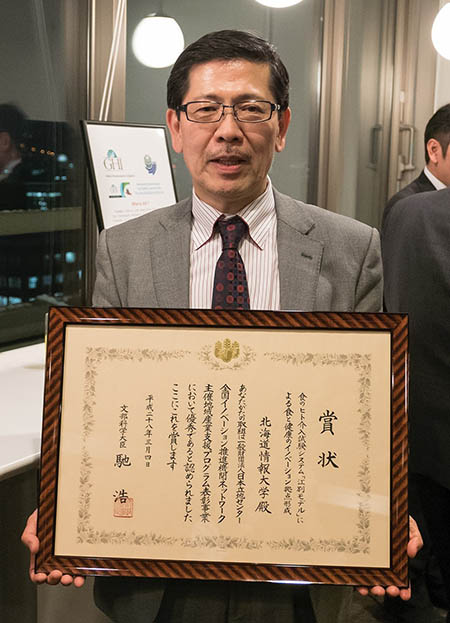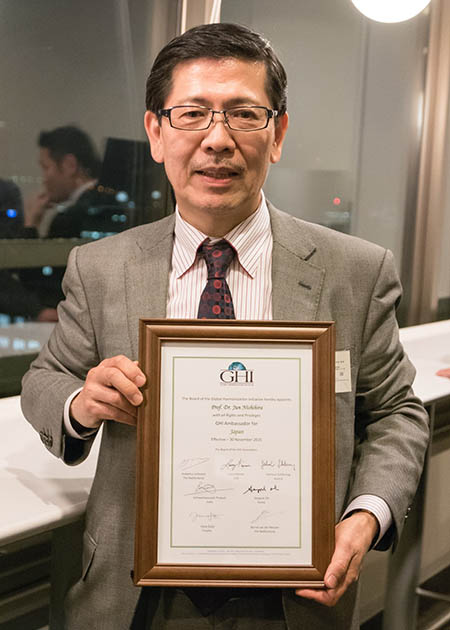 ---
Activities and Presentations
Conference: Forum on Global Healthcare Based on Food and Information | 10 March 2016 | Sapporo, Japan
Organizers:Hokkaido Information University and the Global Harmonization Initiative (Moderator: Dr. Jun Nishihira)
 Downloads
 Presentation: Development of a Total Health Care System Based on Research of Food Safety and Functionality/Ebetsu Model (Nishihira)
 Japanese translation of above presentation