GHI webinar: The Role of Whistleblowing in Global Food Safety
Date: 31 March 2022, Time: 12 noon CET
Duration: 1,5 hours
Abstract:
The Ethics in Food Safety Practices Working Group of the Global Harmonization Initiative (GHI) operates against the background of serious food related incidents that have taken place in recent years, such as melamine in milk, horse-meat in beef and Salmonella in peanut butter. These incidents were not accidents; they were all manifestations of a lack of ethics in food safety practices. In this GHI webinar, our three speakers discuss different perspectives of Whistleblowing.
Dr. Peter Overbosch, Chair of GHIs Ethics in Food Safety Practices Working Group, presents the results of a review of whistleblowing legislation around the world. The full review document is available here.
Dr. Nicola Stanley, GHI Communications Director explains the philosophy behind the GHI whistleblower food safety incident report site - a global tool providing an anonymous voice for whistleblowers.
Our guest speaker, Dr. Yasmine Motarjemi, responds to questions from attendees regarding her experience described at the following link https://www.linkedin.com/pulse/case-nestl%C3%A9-my-journey-whistleblower-yasmine-motarjemi. A case that vividly illustrates the challenges of today's whistleblowers. In advance, to enable an informed Q&A session, we request that all webinar participants take just 20 minutes to read this background about Yasmin's story.
This GHI webinar and interactive sessions, will be expertly chaired by Dr. Diana Bogueva, GHI Working Groups Director.
The launch of a global tool for food safety whistleblowers everywhere
Dr. Nicola Stanley, GHI Communications Director
The recent launch of the GHI whistleblower food safety incident report site, demonstrates GHIs commitment to tackle food safety head-on by giving whistleblowers a new and independent route to voice their concerns. This alternative channel is available for people working in the food sector to anonymously report their concerns about unsafe and unethical practices that may lead to the serious harm of consumers. If food sector employees have tried to raise their concerns through other ways but are finding that they are being ignored or sidelined they now have an alternative path to use. Nicola will discuss the philosophy behind the creation of this new global reporting tool and explain how GHIs global network has worked closely together in its development from inception to launch.
A window to the world of a whistleblower - The case of Nestlé: my journey as a whistleblower
Dr. Yasmine Motarjemi, High profile whistleblower
Through my story, I invite food and public health professionals to discover the world of a whistleblower in a country with the most advanced democratic system.
The case report describes the functioning of the food safety management system in a best-in-class company, the reaction of the company's top management, the omerta of peers, the failure of public health and food control agencies to investigate, the ruling of the judiciary system, the silence of civil society, the cover-up of the mainstream media and the indifference of consumers.
In such a deleterious environment, what should food professionals, managers or scientists, witnessing a wrongdoing do? Raise the red flag or simply keep quiet and let incidents happen, or allow false scientific information to circulate? What are the implications for society considering the global nature of food supply?
What does this story tell us about our present food safety management system, the rights of employees or the ethics of those who witnessed and remained silent, and future improvements that we can bring?
I look forward to discussing the subject matter and my personal experience with interested professionals and answering questions. The following text is mandatory reading before the webinar.
https://www.linkedin.com/pulse/case-nestl%C3%A9-my-journey-whistleblower-yasmine-motarjemi
The status of whistleblowing legislation in the food sector
Dr. Peter Overbosch, Chair of GHIs Ethics in Food Safety Practices Working Group
In recent years, the importance of whistleblowing as a mechanism to combat corruption and fraud, and as an additional element of risk management, has been increasingly recognized. As such, whistleblowing is particularly important in the food and health sector, where fraud and safety management failures have led to multiple scandals.
Nevertheless, curiously, in these sectors, the subject has not received the same degree of recognition as in the financial sector, where many countries have promulgated specific laws for the promotion of whistleblowing and protection of whistleblowers.
In 2020, the Global Harmonization Initiative conducted a worldwide survey on the coverage of the subject in the national legislation. The purpose of the survey was to collect data on the status of legislation in various countries. This, as a source of guidance for developing a guideline on best-recommended practices on whistleblowing and protection of whistleblowers in the food sector.
The survey served also as a tool for self-evaluation of countries and assessment of the awareness on the subject in the food sector.
The conclusions of the survey and follow-up plans will be discussed.
Speaker 1:
Dr. Peter Overbosch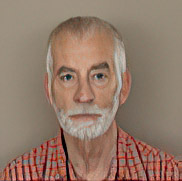 Dr. Peter Overbosch is Chair of the GHI working Group on Ethics in Food Safety Practices.
Peter worked until 2014 as Vice President of Corporate Quality Assurance, Metro Cash & Carry and before that as Senior Director Quality Kraft Foods Europe and Latin America Head of Quality for Unilever Foods.
Peter is currently working with the European Hygienic Engineering and Design Group (EHEDG) and GFSI to integrate hygienic design requirements into the GFSI series of standards.
Within the Global Harmonization Initiative he heads up the working group on "Ethics in Food Safety Practices".
Peter is a Netherlands citizen and has a PhD in Chemistry from the University of Amsterdam.
---
Speaker 2:
Dr. Yasmine Motarjemi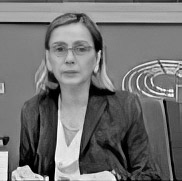 Dr. Yasmine Motarjemi holds a Master's degree in Food Science and Technology from the University of Languedoc, France and a Doctoral degree in Food Engineering from the University of Lund, Sweden. After her academic career in Sweden, in 1990, she joined the World Health Organization (WHO) as Senior Scientist. In WHO, she was responsible for the surveillance and prevention of foodborne illnesses. She also served in the secretariat of the Codex Alimentarius Commission.
From 2000 to 2010, she held the position of Assistant Vice President in Nestlé and worked as the Corporate Food Safety Manager. In this capacity, she has, among others, developed the Nestlé Food Safety Management system and managed various emerging food safety issues and crises. In addition, she was active in several industry organizations, among others FooddrinkEuorp, where she advised on crisis management.
She is the author of numerous publications. Among these, in 2014, she published the first Encyclopedia on Food Safety and the book Food Safety Management: A Practical Guide for the Food Industry. The latter received the PROSE award in the United States.
Her latest work is on promotion of whistleblowing as an integral element of food safety, public health and risk management.
---
Speaker 3:
Dr. Nicola Stanley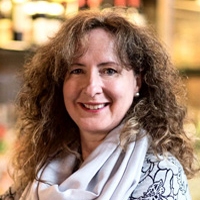 Dr. Nicola Stanley, GHI Communications Director, is an experienced stakeholder researcher, educator and communicator with a passion for the science and development of food and beverages.
As an independent research consultant, she advises organisations and businesses on how to optimise their products, services and communications to fully engage with their key stakeholders. Across the global food and beverages sector, she has worked within multinational organisations specialising in branded foods and beverages and also ingredient and flavour solutions.
Nicola, who originally graduated as a Food Scientist and then went on to research her PhD in sensory science, is also a visiting university lecturer in the UK, teaching on food science and food security BSc and MSc degree programmes.
Her lecturing subject areas include: food product development, food quality assurance, food analysis and food systems management.
---
Chair & Event Moderator:
Dr. Diana Bogueva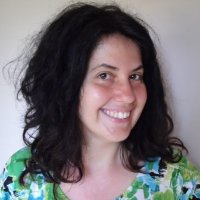 Dr. Diana Bogueva, GHI Working Groups Director is a social scientist with interests in sustainable food consumption, alternative proteins, consumer perception of novel food processing technologies and generational consumer behaviour, food sustainability and harmonization. Diana's work has won three awards: the Australian National Best Book winner in 2019 and the World's Best Book award 2020 in the Vegetarian book category at the prestigious 24th and 25th Gourmand Awards, considered equivalent to the Oscars in the area of food books, for her co-edited book 'Environmental, Health and Business Opportunities in the New Meat Alternatives Market'. She also won the 2020 Faculty of Humanities Journal Article of the Year Award at Curtin University for their co-authored paper "Planetary Health and reduction in meat consumption", which was at the top 5% of all world research outputs scored by Altmetrics. Diana is also a finalist in the 10th International Book Award at America's Book Fair 2019 for her co-edited book 'Handbook of Research on Social marketing and its influence on animal origin food product consumption'.