Co-chairs

Prof. Mark Shamtsyan
Department of Technology of Microbiological Syntheses
St. Petersburg State Institute of Technology
Russia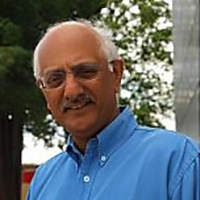 Prof. Naresh Magan
Cranfield University
United Kingdom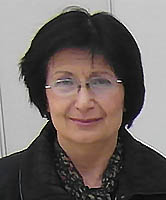 Prof. Karina Grigoryan
Yerevan State University
Armenia
Mission
The mission of the Mycotoxins Working Group (WG) is to strive for evidence-based and rational harmonization of food safety regulations and legislation relevant to the food safety and spoilage challenges associated with mycotoxins in foods.
Topics & Objectives
According to the Food and Agriculture Organization (FAO), 25% of the world's crops are contaminated with mycotoxins. Many scientific studies report that economic losses occur throughout the food and feed production and supply chain. Harmonized mycotoxin regulations will make it possible to implement effective measures to reduce the global mycotoxin problem.
The Mycotoxins WG will focus on making a thorough inventory of available knowledge about mycotoxin contamination and possible reduction and preventive control measures, not only from scientific literature but also from incident reports and company experience.
The Mycotoxins WG will consider a number of issues, including investigations into available scientific evidence, economic impact and regulatory implications related to such areas as:
Quantification based on mold type and current losses in staple foods
Inventory of current regulations, standards and accepted removal/preventive measures or controls
Potential for climate-change impacts on mycotoxigenic fungi and my- cotoxin contamination of food crops pre- and postharvest
Offer science-based recommendations for globally harmonized guidelines
Members
Alois Schiessl
Romer Labs Austria, Austria
Diána Bánáti
Ministry of Rural Development, Hungary
Atef Idriss
Middle East North Africa Food Safety Association, Lebanon
Dmitry Zipaev
Samara State Technical University, Russia
Hamid Ezzatpanah
Islamic Azad University, Iran
Kalliopi Mylona
Canfield University, UK
Liviu Gaceu
Transilvania University of Brasov, Romania
Olga Martín Belloso
Universidad de Lleida, Spain
Oliver Schlüter
Leibniz Institute for Agricultural Engineering, Germany
Rashmi Kulshrestha
Regulatory Wisdom, India
Sara Esther Valdes Martinez
Universidad Nacional Autónoma de México, Mexico
Susanne Braun
Hohenheim Research Center for Bioeconomy, Germany
Veronika Markelova
St. Petersburg University of Food and Refrigeration, Russia
Rebecca Lopez-Garcia
Stratecon International Consultants, Mexico
Huub Lelieveld
GHI-Association, The Netherlands
Meetings
Dates, times and locations to be announced.
Interested in joining this Working Group?
If you have suggestions or are interested in joining our efforts and contributing constructively to our Working Group, please contact the Working Group Chair or the Working Group Coordinator via email. Your request will be reviewed to ensure that your expertise is matched to this WG area of interest.
Only registered members of GHI are eligible to join its Working Groups. If you are not already a GHI member, click here to join our global community of scientists and experts. There is no fee to join GHI.