GHI Webinar: Food and Consumer Perception - Part 1 - Alternative Proteins
Date: 28 Nov 2022, Time: 12noon CET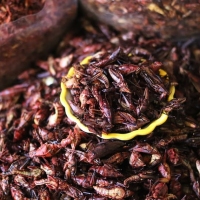 Duration: 1:30 hours



Abstract:
The overall mission of the GHI Consumer Perception working group is to promote the investigation of consumer behaviour regarding food safety, food security and food legislation and contribute to a sustainable consumer-driven food supply chain. This webinar (Part 1) will focus specifically on the consumer perception of alternative proteins. It is well-known that our diets need a protein transition in order to deliver 14 to 20 percent of the CO2 emissions reduction that the world needs by 2050 to stay below 1.5°C, as per the Paris Agreement of 2015.
Led by the livestock sector, today's food protein production systems are the single largest anthropogenic use of land and the main drivers of deforestation across the planet. It is consumer acceptance that is the main barrier to changing our diets to include alternative proteins such as plant-, insect-, algae-based and cultured meat. Shifting our diets towards these 'new' sources of proteins can play a leading role in the global protein transition by significantly reducing food system emissions while freeing up considerable amounts of land for additional climate mitigation strategies, food security, and protection of biodiversity. But this transition can only take place if consumers are fully on-board!

This GHI webinar and interactive sessions, will be chaired by Dr. Diana Bogueva, Chair of the Consumer Perception Working Group.


---
---
Consumer Perception of Alternative Proteins
Dr. Christelle Bou-Mitri, Associate Professor of Food Science at Notre Dame University-Louaize, Lebanon
Abstract:
Nowadays consumers are reducing their meat and dairy consumption. Such consumption practices are gaining attention given the rising concerns about their health, food sustainability, safety, security, nutrition, and animal welfare. A small percentage are identifying themselves as vegetarian or vegan, while a larger percentage are moving towards being flexitarian. These consumer shifts are mainly to address today's and tomorrow's health and environmental challenges; a transition towards lower meat consumption levels and increased consumption of alternative protein is key. In parallel, the developments of these products are on the rise and also marketing is playing a critical role in increased consumption of alternative protein products. This presentation will discuss the different alternative proteins including microbial, insect, plant-based, and cultured meat. It will also introduce the new 'air' protein. It will focus on consumer perception and allow full insight into relevant drivers of acceptance for the different alternative proteins. These findings will allow us to reflect on how better to understand and shape decisions and practices regarding the development of novel products and the consumption of alternative protein.
.

---
Edible Insects for Human Consumption
Professor Dr. Diána Bánáti, Faculty of Engineering, Institute of Food Engineering and Vice-Dean for Science, University of Szeged, Hungary

Abstract:
There are more than 2,000 recorded species of edible insects around the globe. According to the history of entomophagy, the Chinese began eating insects more than 3,000 years ago and edible insects are for a long time part of the human diet in several countries. Insects are comparable to other foods of animal origin in terms of nutritional value. Moreover, insect farming has environmental and economic advantages and is considered as more sustainable. Europeans have reservations about eating insects as it is not part of their culture and many consider it disgusting or a sign of poverty. Thus, consumer acceptance, particularly in European countries, is a barrier to the market introduction of insects as food sources. There are signs that consumer attitudes in some developed countries are changing, but cultural barriers remain in many others. Scientists are looking for alternative solutions to improve processing, to isolate proteins and lipids from insects to be used as food ingredients and to increase the shelf-life of insect products, in order to increase consumer acceptance. Insects are classified as "novel food" in the European Union, they need to undergo an authorization procedure, which includes a safety assessment in a case-by-case approach. Based on such a risk assessment the frozen, dried and powder form of four insects have already been authorized to be placed on the market in the EU. We will examine the pros and cons of the introduction of insects in the human diet and discuss the cultural, environmental, technological, regulatory, nutritional and safety aspects of insect production and human consumption.
---
---
Speaker 1:
Associate Professor Dr. Christelle Bou-Mitri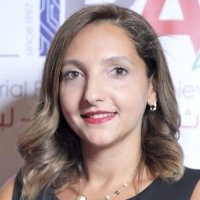 Dr. Christelle Bou-Mitri is currently an Associate Professor of Food Science at the Faculty of Nursing and Health Sciences at Notre Dame University-Louaize (Lebanon). Dr. Bou-Mitri received her Ph.D. Degree in Food Science and Agricultural Chemistry from McGill University (Quebec, Canada). She is a certified Preventive Control Qualified Individual to develop risk-based food safety management system, as awarded by the Food Safety Preventive Control Alliance (FSPCA, USA). Having multidisciplinary skills; her research interests are to solve emerging challenges in food science and to alleviate food safety and food security issues facing the world of today. Recently, she received the Innovation Award by the Industrial Research Achievement - Lebanon (IRALEB) & Konrad-Adenauer-Stiftung (KAS) for the development of plant based yogurt and strained labneh.
---
Speaker 2:
Professor Dr. Diána Bánáti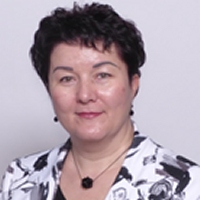 Following her graduation in Food Science and Technology (MSc) in Budapest, Hungary, Professor Bánáti earned, in rapid succession, further university degrees (ML in Law, MA in Teaching, CSc, PhD). She became the youngest ever Director General of the internationally recognised Central Food Research Institute (2000-2011). In addition, she acted as a Ministerial Commissioner for food safety and international scientific research cooperation. In her impressively distinguished career, a particularly important landmark was her election to the prestigious functions of Vice-Chair and ‒ with her re-election ‒ of Chair of the Management Board of EFSA, the European Food Safety Authority (2006-2012). She was the Executive and Scientific Director of the International Life Sciences Institute, Europe (2012-2016). Professor Bánáti has also organised and chaired countless national and international conferences and was extensively involved in national and international Research and Development programmes and EU research projects. She is elected Fellow of the International Academy of Food Science and Technology (IAFoST) and elected member of Academia Europaea. She is also member of several scientific advisory committees. Currently she is Full Professor and Vice-Dean for Science at the University of Szeged, Hungary.
---
Chair & Event Moderator:
Dr. Diana Bogueva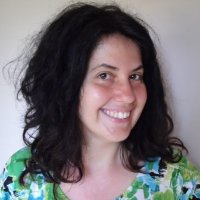 Dr. Diana Bogueva, GHI Working Groups Director is a social scientist with interests in sustainable food consumption, alternative proteins, consumer perception of novel food processing technologies and generational consumer behaviour, food sustainability and harmonization. Diana's work has won three awards: the Australian National Best Book winner in 2019 and the World's Best Book award 2020 in the Vegetarian book category at the prestigious 24th and 25th Gourmand Awards, considered equivalent to the Oscars in the area of food books, for her co-edited book 'Environmental, Health and Business Opportunities in the New Meat Alternatives Market'. She also won the 2020 Faculty of Humanities Journal Article of the Year Award at Curtin University for their co-authored paper "Planetary Health and reduction in meat consumption", which was at the top 5% of all world research outputs scored by Altmetrics. Diana is also a finalist in the 10th International Book Award at America's Book Fair 2019 for her co-edited book 'Handbook of Research on Social marketing and its influence on animal origin food product consumption'. In 2022 Diana published her first co-authored book 'Food in a Planetary Emergency' with Professor Dora Marinova. This book is a timely overview of current food systems and the required transformations to respond to climate change, population pressures, biodiversity loss and use of natural resources.