Genetic Toxicology and Genomics Working Group

Genetic Toxicology and Genomics Working Group
Chair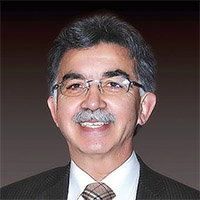 Firouz Darroudi, MD, PhD
State of Qatar
Dubai, United Arab Emirates
Mission
The Genetic Toxicology and Genomics Working Group's broad objective is to advance discussions in the scientific community about toxicity testing protocols, including animal-free methods and to communicate the science that will assist in harmonizing relevant global regulations.
Topics & Objectives
The understanding of cancer as a genetic disease has dramatically evolved during the last few decades with the knowledge that cancer cells acquire their characteristics at different times of cancer development, in diverse microenvironments via various mechanisms. It is increasingly clear that the phenotypic variations underlying cancer result from multiple interactions among numerous environmental, lifestyle and genetic factors that occur over long periods of time. Molecular epidemiological studies have shown interesting associations between certain single environmental exposures and early effects related to carcinogenesis. However, we know surprisingly little about the cancer risks that might be attributable to the combined effects of the many chemicals (including human dietary components) that we encounter in our everyday lives at low doses.
The Genetic Toxicology and Genomics WG plans to tackle a number of issues, including investigations into available scientific evidence, economic impact and regulatory implications related to such areas as:
Alternatives to the use of invertebrate animals to assess the genotoxic potential of environmental pollutants and human food components, such as validated in vitro cell systems
Application of validated and internationally approved cytogenetic assays and technologies to elucidate the anti-genotoxic and anti-cancer activity of dietary components, herbal medicine and nano-particles in food
Members
Dr. Ying Chen
China
Dr. Senani Williams
Sri Lanka
Dr. Korraa Soheir
Egypt
Dr. Que Tran
Vietnam
Meetings
Dates, times and locations to be announced.
Interested in joining this Working Group?
If you have suggestions or are interested in joining our efforts and contributing constructively to our Working Group, please contact the Working Group Chair or the Working Group Coordinator via email. Your request will be reviewed to ensure that your expertise is matched to this WG area of interest.
Only registered members of GHI are eligible to join its Working Groups. If you are not already a GHI member, click here to join our global community of scientists and experts. There is no fee to join GHI.