Ethics in Food Safety Practices Working Group

Ethics in Food Safety Practices Working Group
Chair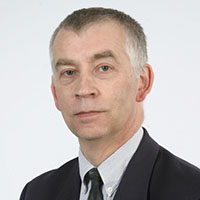 Dr. Peter Overbosch
Netherlands
Vice-Chair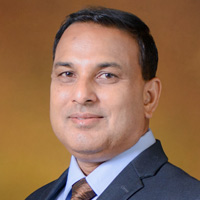 Anil Kumar Anal, PhD
Thailand
Mission
The Ethics in Food Safety Practices Working Group (WG) operates against the background of multiple serious food related incidents in recent years, involving e.g. melamine in milk, horse-meat in beef, Salmonella in peanut butter. These incidents were no accidents; they were all manifestations of a lack of ethics in food safety practices. Existing legislation/regulations around the world are meant to define and protect food safety, but industry experience has indicated that additional measures – usually in the form of certification schemes – are necessary. Still, the above examples have demonstrated that, in the absence of a firm basis in the understanding and practice of ethics, serious incidents still occur with alarming frequency.
It is therefore the mission of the WG to investigate, formulate and propose specific approaches to support ethical food safety practices. This will include proposals concerning additions/modifications to regulations and legislation relevant to the topic.
Topics & Objectives
Ethics in the food industry may involve many different topics, ranging from child labour, working conditions, environmental responsibility and fair trade, which are all highly relevant topics but not food industry specific, to packaging and labelling practices, which are more food specific, but not necessarily related to food safety, to whistle-blowing and the training and formal status and responsibilities of food safety professionals. The WG concentrates on these last topics, in some more detail:
Collecting and examining case studies and commonalities in whistle-blowing situations, and pertinent legislative developments.
Training, professionalization and formal recognition of food safety professionals and their ethical awareness and responsibilities.
A responsibility of the food industry to engage food safety professionals in the design and ongoing management of their food safety systems and practices.
The WG aims to build a documented understanding of the above points, to build consensus on recommended approaches and offer recommendations for globally harmonized guidelines.
The WG does not intend to offer a precise definition of what "Ethics in Food Safety" should encompass, other than that it should represent a scientifically informed awareness of what food safety is, combined with an explicitly stated commitment to always act accordingly.
Meetings
Most of the WG activities have taken place through email exchanges so far. For face-to-face meetings, dates, times and locations to be announced.
Interested in joining this Working Group?
If you have suggestions or are interested in joining our efforts and contributing constructively to our Working Group, please contact the Working Group Chair or the Working Group Coordinator via email. Your request will be reviewed to ensure that your expertise is matched to this WG area of interest.
Only registered members of GHI are eligible to join its Working Groups. If you are not already a GHI member, click here to join our global community of scientists and experts. There is no fee to join GHI.