GM based Plant Food Working Group
Chair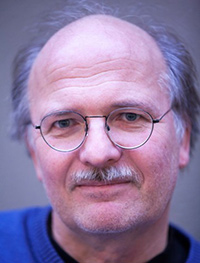 Dr. Stefan Jansson
Sweden
Mission
The discussion around GM plants is polarized. Some groups in society, for example many scientists and a part of the agriculture and food industry, see potential in using biotechnology to develop plant varieties that meet societal needs - safe and nutritious food produced in an economically and ecologically sustainable way. Other groups, also including scientists and farmers, however, see them as a threat to biodiversity and sovereignty of small-scale farmers.
The mission of the WG GM based Plant Food is to make the discussion around GM plants and their regulation evidence-based, providing scientific consensus about the safety aspects of the use of GM based plants. The consensus process will address how, when and under what conditions GM based plants may be used sustainably in food systems world-wide. The WG will address and explain the potential benefits and risks associated with the use of biotechnology in plant breeding, resulting in plants that fall under the definition of genetically modified (GM) plants.
Interested in joining this Working Group?
If you have suggestions or are interested in joining our efforts and contributing constructively to our Working Group, please contact the Working Group Chair or the Working Group Coordinator via email. Your request will be reviewed to ensure that your expertise is matched to this WG area of interest.
Only registered members of GHI are eligible to join its Working Groups. If you are not already a GHI member, click here to join our global community of scientists and experts. There is no fee to join GHI.