Ambassadors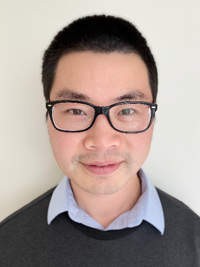 Dr. Kang Huang
Lecturer, Food Science
School of Chemical Sciences
The University of Auckland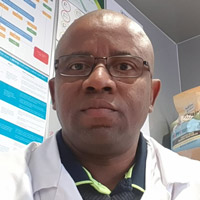 Mr. Olanrewaju Olotu
Food Microbiology, Food Safety and Public Health
Ambassador's Report
Dr. Kang Huang:
My goal is to provide New Zealand an internationally credible science base for decision-making in public health and the food industry. Our work focuses on better ways of detecting, monitoring, and reducing the risk of foodborne illness to consumers.
To do so I intend to:
Build a network of GHI and the New Zealand Food Safety Science & Research Centre (NZFSSRC);
Enthuse youngsters to make Food Safety and Food Engineering as a career to address the issues of Food Safety in the food supply chain;
Promote the ideas and objectives of GHI when giving a talk at international conferences;
Encourage more members from New Zealand for GHI agenda of working groups;
Interface any of GHI programmes and contribution from New Zealand wherever applicable;
Participate in addressing regulatory issues of hygienic engineering design and process engineering to contribute to improve food safety in food industry;
Participate in consensus-building activities and provide expert review of GHI consensus documents;
Mr. Olanrewaju Olotu:
The Ministry for Primary Industries is the primary government body responsible for managing Food Safety in New Zealand, while Food Standards Australia New Zealand (FSANZ) is the leading authority that develops food standards for Australia and New Zealand.
There is urgency for an integrated approach to continue to assure food safety in New Zealand, as well as strengthening regulations in the food sector. Given the current trend in global food recalls and foodborne illnesses resulting from food fraud, mislabelling, supply chain challenges, and poor organisational food safety culture, I cannot overstate the relevance of global harmonization of food and nutrition laws and regulations. Therefore, my goals as a GHI Ambassador are to achieve the following:
Encourage GHI's membership in New Zealand and globally;
Disseminate GHI's publications within my network of like-minded Food Safety Professionals in New Zealand and globally;
Promote the principles of Food Safety objectives of GHI in New Zealand and globally;
Engage with the academia on best practise and evidence-based information that protects food as well as consumers;
Participate in GHI expert working group meetings that promote GHI's values that may improve Food Safety in New Zealand;
Where applicable, contribute or provide expert review, editor or author of GHI publications
Inspire future generation of New Zealand Food Safety Professionals on maintaining the ethics of the discipline
As an ambassador I plan to:
translate GHI information into local languages
write articles for local food magazines
provide food safety authorities with GHI press releases
organise meetings
give presentations.
---
Most recent publications
Dr. Kang Huang:
[1] Zhou, R., Wang, C., Huang, Y., Huang, K., Wang, Y., Xu, W., Xie, L., Ying, Y. Label-free terahertz microfluidic biosensor for sensitive DNA detection using graphene-metasurface hybrid structures. Biosensors and Bioelectronics, 2021, 188, 113336.
[2] Tao, M., Chen, J., Huang, K. Bio-based Antimicrobial Delivery Systems for Improving Microbial Safety and Quality of Raw or Minimally Processed Foods. Current Opinion in Food Science, 2021, 41, 189-200.
[3] Yi, J., Huang, K., Ma, Y., Sun, G., Young, G.M., Nitin, N. Antimicrobial N-Halamine incorporated Poly(Vinyl alcohol-co-ethylene) films for reducing cross-contamination of fresh produce. Food Control, 2021, 124, 107880.
Mr. Olanrewaju Olotu:
Title: Musculoskeletal Disorders & Physical Strain among Food Factory Workers: Towards a better workers' health at their workplace.
Author: Olotu, O.O.
Date: 2012
LAP LAMBERT Academic Publishing
https://www.amazon.ca/Musculoskeletal-Disorders-Physical-Factory-Workers/dp/384848661X
Title: Antagonistic Effect of Lactobacillus Isolates from Kunnu and Cowmilk on Selected Pathogenic Microorganisms
Author: Olotu, O.O.
Date: 2007
Internet Journal of Food Safety, Vol.9, 2007, p. 63-66
https://citeseerx.ist.psu.edu/viewdoc/download?doi=10.1.1.576.5040&rep=rep1&type=pdf
Title: SAFETY OF SMALL-SCALE FOOD FERMENTATIONS IN DEVELOPING COUNTRIES
Authors: Olotu, O.O., Oyetayo, V.O., & Adebol, T.T.
Date: 2009
Internet Journal of Food Safety, Vol.11, 2009, p. 29-34
https://www.academia.edu/9831706/SAFETY_OF_SMALL_SCALE_FOOD_FERMENTATIONS_IN_DEVELOPING_COUNTRIES
Title: Chapter 5. Quality and safety of indigenous fermented foods. In V. K. Joshi (Ed.), Indigenous Fermented Foods of South Asia (pp. 259–308). CRC Press
Authors: SENAPATI, A .K., ROSMA, A., NADIAH, A.H.S., DEV RAJ, PRAJAPATI, J.P., KAUSHAL, M., OLOTU, O.O., IJABADENIYI, O.A., LAKHANPAL, P., PINTO, S.V., TANASUPAWAT, S., JOSHI, V.K., & WAN NADIAH, W.A.
Date: 2015
Internet Journal of Food Safety, Vol.11, 2009, p. 29-34
https://www.taylorfrancis.com/chapters/mono/10.1201/b19214-11/quality-safety-indigenous-fermented-foods-joshi?context=ubx&refId=2e00bfcf-8196-47ca-98df-86233689f9d8
https://www.researchgate.net/publication/289107965_Quality_and_Safety_of_Indigenous_Fermented_Foods
Most recent presentations
Dr. Kang Huang:
[1] "Encapsulation of Mānuka Essential Oil in Yeast-Derived Microcarriers for Enhanced Thermal Stability and Antimicrobial activity". New Zealand Institute of Food Science and Technology Annual Conference, Palmerston North, New Zealand, July 2021.
[2] "Nature-Inspired Microcarriers for Enhanced Antimicrobial Delivery". New Zealand Institute of Food Science and Technology Annual Conference, Palmerston North, New Zealand, July 2021.
[3] "Novel Bio-based Sanitizer for Decontamination of Food Contact Surfaces". Digestion and Health International Conference, Rotorua, New Zealand, October 2019.
For the full list of publications and presentations, click here.
Mr. Olanrewaju Olotu:
Title: Antagonistic effects of Lactobacillus isolates from Kunun zaki and Cow milk on selected pathogenic microorganisms
Date: 2006
Event: Canadian Digestive Diseases Week (CDDW) 2006; 20th International ICFMH Symposium on FOOD MICRO 2006
Location and Country: Banff Springs, Canada; Bologna, Italy