Ambassadors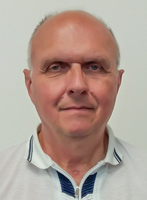 Dr. Milan Houška
Scientist
Food Research Institute Prague
Department of food technologies, biotechnologies and engineering
Prague, Czech Republic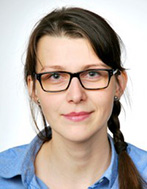 Monika Sabolová, PhD
Assistant professor
Czech University of Life Sciences Prague Faculty of Agrobiology,
Food and Natural Resources Department of Microbiology,
Nutrition and Dietetics
---
Ambassadors' Reports
Dr. Milan Houška:
I shall translate the most important documents generated by GHI into the Czech language. This way I can help Czech inhabitants to understand the aims and main goals of the Global Harmonization Initiative (GHI).
Tap water conduit problem in Prague, Czech Republic
Czech Republic is famous with safety of tap water from public water conduits. There are many companies dealing with water lifting, filtration, chlorination and distribution to final consumers. Each town, each village has the system for drinking water delivery. In recent months, there were repeated microbial problems with tap water in Prague districts Dejvice and Bubeneč. Latest problem started on Friday afternoon by illness inhabitants visited medical system with vomiting, diarrhea and other expressions of poisoning from consumption. All patients confirmed consumption of tap water that lead medical doctors to releasing warning message to tap water producers, municipal crisis system and police. Saturday morning the water delivery was stopped and local tanks with perfect quality water were distributed in area. Problem was complicated that more and more inhabitants visited medical system even with problem of attack of special viral infection. Hygiene service analyzed water and after necessary time (48 hours) and found presence of substantially concentration of Escherichia coli strains. Later analyses found also presence of viruses transferable from human to human.
After detailed inspection of local tap water distribution system the operators found illegal crossing of tap water tube with sewerage tube. It is strictly forbidden to put the drinking water tube below sewerage tube like it happened in this case. The primary reason was small breakage of old sewage tube (generated during year 1925) that released for a long time the soil around and below itself. Due to reconstruction of the tap water tube (exchange of some valves and tube connections) the contaminated surrounding mass entered inner parts of the tap water tube. Operator of tap water tube cleaned the area of this tube range by run of tap water for 24 hours as it is the standard in any case of tube reconstruction. There was a mistake no analysis of water releasing this tube district for microbial contamination. If known, they had the chance to run such washing longer or more chlorinate the tap water. The original mistake to build tap water tube under sewerage tube was made in year 1960. Years before now, there were several constructions done e.g. tunnel Blanka and several buildings around the place of crossing that can cause the growing the sewerage tube breakings.
This case is currently solved, inhabitants attacked compensated by money subsidy and the operator of tap water system together municipal safety system find ways how to eliminate such problems in future. It seems and re-investment into the whole system is one of the main methods how to increase the safety of the tap water. It will be the task for owner of tap water system operator to lower year profit transfer abroad.
Be sure that Czech Republic tap water system is safe and under steady hygienic check and referred case very special. Consider this report as a warning for other members of the organized part of the world.
Milan Houška, Czech Republic, GHI Ambassador for Czech Republic
Dr. Monika Sabolová:
I can contribute to Global Harmonization Initiative by sharing and disseminating information about GHI publications mainly between students, young and senior scientist at universities in the Czech republic. I can also translate of GHI documents into the Czech language (mainly in the field of nutrition) which can help to understand the aims and goals of the GHI.
---
Publications
Dr. Milan Houška:
Dr. Monika Sabolová: