Ambassador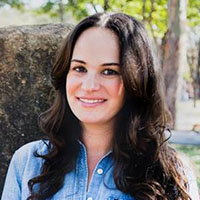 Prof. Dr. Adriana Pavesi Arisseto
Assistant Professor
State University of Campinas (UNICAMP)
Brazil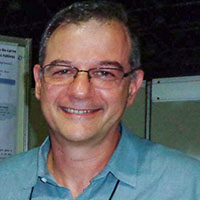 Dr. Amauri Rosenthal
Researcher
EMBRAPA
Brazil
Ambassador's Report
Prof. Arisseto: I have been a member of GHI since 2016 and my goals as an Ambassador for Brazil are:
Make GHI known in Brazil, through presentations in scientific events related to food safety, publications and translation of international documents to Portuguese
Make GHI know at the Brazilian Health Surveillance Agency (ANVISA), sharing messages and related documents
Provide information regarding food safety issues in Brazil
Dr. Rosenthal: My plans as a Brazilian Ambassador of GHI are mainly to integrate with some other institutional bodies and initiatives I am involved with, such as the Technical Committee of Embrapa Food Safety Portfolio, the Director Board of the Brazilian Society of Food Science and Technology, the Food Safety Working Group and the Section VI Technical Board of the International Commission of Agricultural Engineering (CIGR), and the Iseki.
In 2016, before I joined the GHI I coordinated the organization of the Brazilian Congress of Food Science and Technology, the main Brazilian Congress in the Area, together with the CIGR Section VI International Symposium. For the joint event, some international members of the CIGR came to Brazil to give talks, some on food safety. Some of the speakers also stayed for the Food Safety Workshop I also coordinated on Food Safety: Scenarios and Demands, which was a joint initiative of the CIGR Food Safety Working Group together with the Embrapa Food Safety Portfolio.
As an outcome of that event, we have decided to organize another broader event for which other institutions will be invited. I am considering proposing the participation of GHI as co-organizer and speaker of the new event. At the same time, I would be searching for opportunities in the other bodies I am involved with to also integrate GHI.
---