Ambassador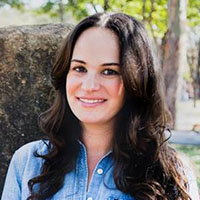 Prof. Dr. Adriana Pavesi Arisseto
Assistant Professor
State University of Campinas (UNICAMP)
Brazil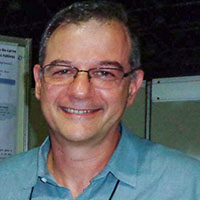 Dr. Amauri Rosenthal
Researcher
EMBRAPA
Brazil
Ambassadors' Reports
Prof. Arisseto: I have been a member of GHI since 2016 and my goals as an Ambassador for Brazil include making GHI known in Brazil through presentations at scientific events related to food safety and through publications and translation of GHI documents to Portuguese. I will also raise GHI's profile at the Brazilian Health Surveillance Agency (ANVISA) with which I plan to share the association's messages and related documents. I look forward to contributing information regarding food safety issues in Brazil.
Dr. Rosenthal: As a GHI Ambassador to Brazil, I plan to help support GHI messages and communications with other institutional bodies and initiatives with which I am involved, including the Technical Committee of Embrapa Food Safety Portfolio, the Brazilian Society of Food Science and Technology, the Food Safety Working Group, the Section VI Technical Board of the International Commission of Agricultural Engineering (CIGR), and ISEKI.
Prior to joining GHI in 2016, I coordinated the organization of the Brazilian Congress of Food Science and Technology together with the CIGR Section VI International Symposium. In addition, I also coordinated a food safety workshop as a follow-on to the congress, "Food Safety: Scenarios and Demands," which was a joint initiative of the CIGR Food Safety Working Group together with the Embrapa Food Safety Portfolio. As an outcome of that event, we have decided to organize another broader event for which other institutions will be invited. I hope to propose the participation of GHI as co-organizer and speaker of the new event. At the same time, I will search for similar opportunities with other scientific organizations where I can promote GHI messages and publications.
---